【Instruction】
1. The machine has reasonable structure , adopting cross saddle structure, good rigidity, beautiful appearance, convenient operation;
2. Transverse movement(front and rear) of work table is driven by servo motor and transmitted by precision ball screw which can ensure precision,accurate position,automatic feed according the program and fast forward and rewind functions.
3. Longitudinal movement (left and right) adopts a flat -type rail guide,hydraulic transmission and artificial precision scraping which can achieve stable running.
4. Vertical movement of the grinding head is transmitted by precision shaped ball screw and driven by servo motor which can ensure precision,accurate position,automatic feed and rapid up and down function.
5. Adopting GSK system,two-axis CNC which can program freely according to the actual situation and install Pulse hand wheel according to customer's requirement;
6.The machine is totally enclosed housing which can completely cover the entire work area and effectively prevent the coolant and iron splash.In addition,we can install fog dust suction device according to the demand of the customers。(Optional)
7. The machine can achieve triaxial fully automatically. Although two-axis CNC Surface Grinder can help to reduce labor intensity of the operators,it still belongs to single person stand-alone operation.However, as for triaxial fully automatically surface grinder,a worker can operate 3 to 5 machines at the same time which reduces the labor cost greatly especially for batch processing which can achieve more benefits.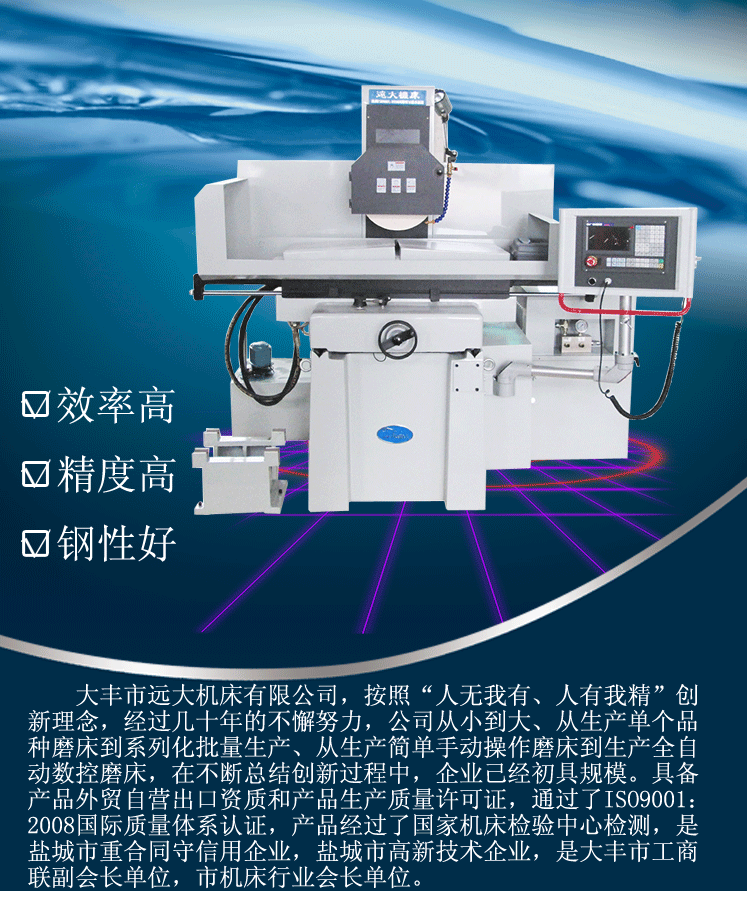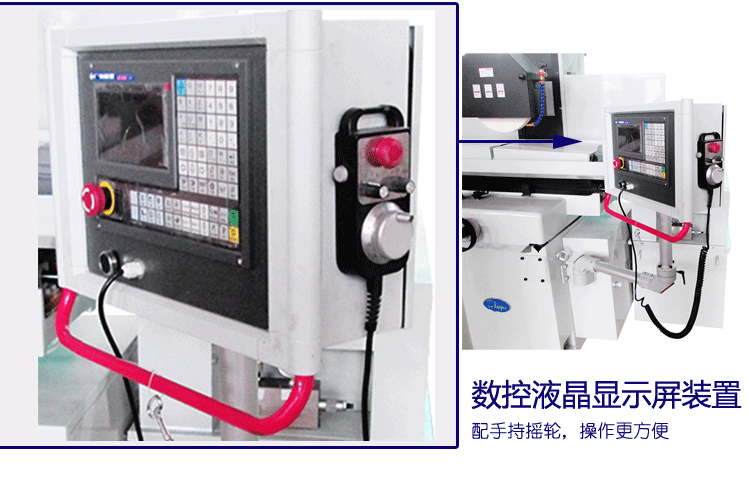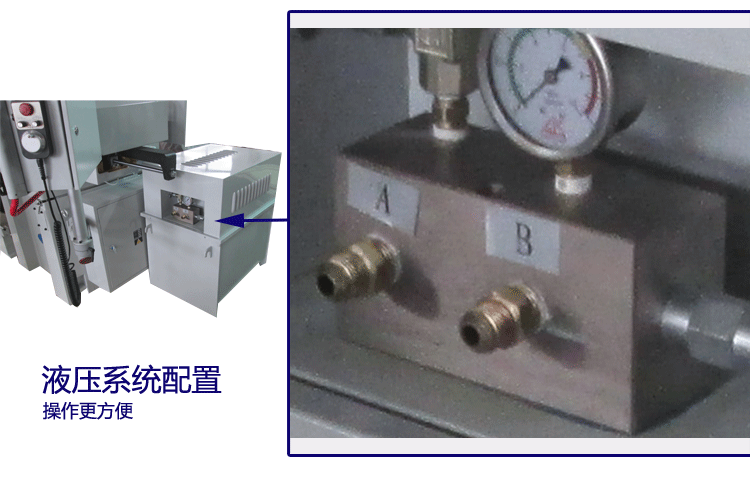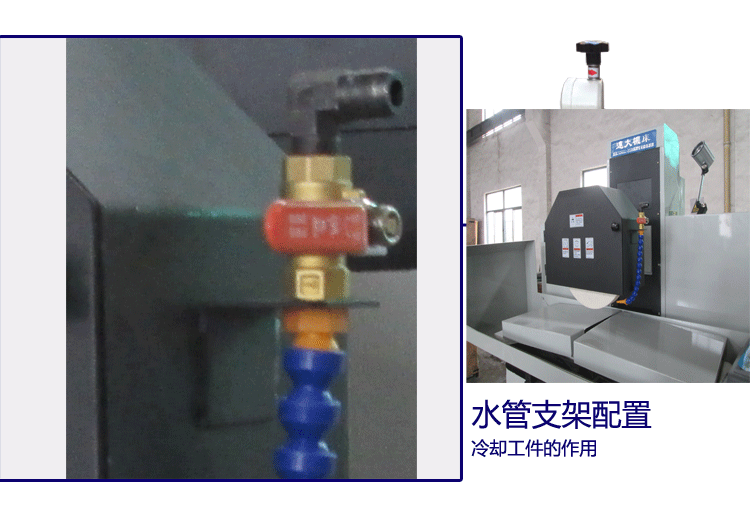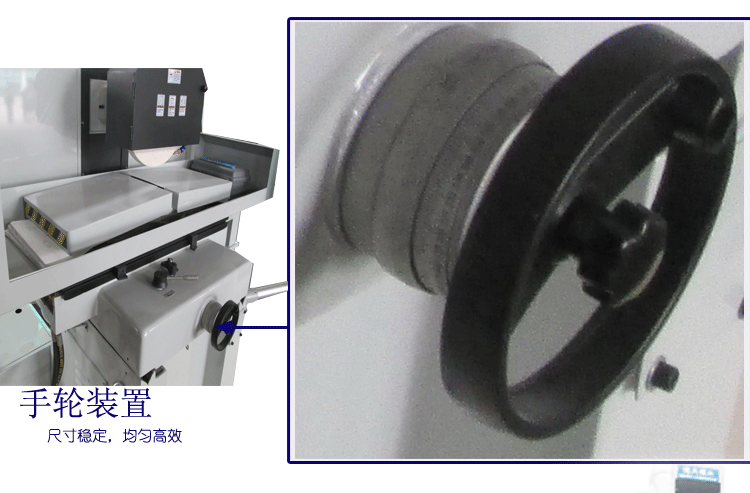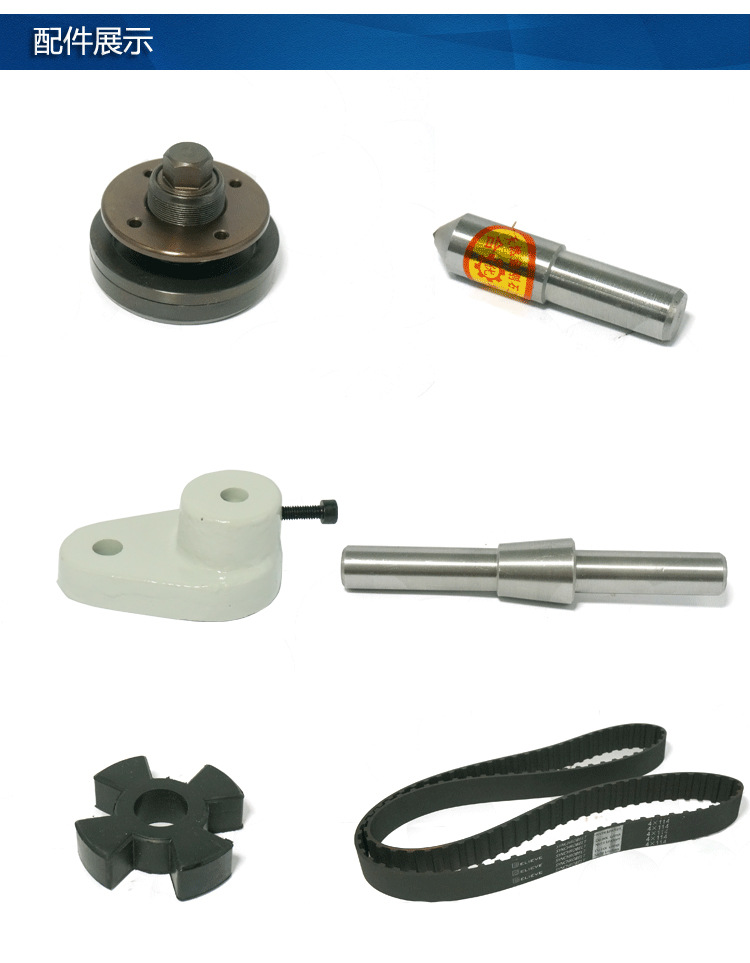 Model
MYK1224

Working

table

Table Size(L×W)

mm

600×300

Max movement of worktable

(L×W)

mm

650×320

T-Slot

(Number×Width)

mm

1×14

Grinding

Wheel

Distance from table surface to

spindle center

mm

520

Wheel size

(Outer diameter×width×Inner diameter)

mm

?300×30×? 76.2

Speed(r/min)

r/min

1450

Feed

amount

Longitudinal speed (left and right)

of working table

m/min

3-25

Cross feed amount(front and rear)

of working table

m/min

0.5-15

Vertical manual feed amount

of grinding head

mm

0.005—0.05

Rapid up and down speed

of grinding head(Approximate value)

m/min

0-6

Motor

power

Spindle motor

kw

3

Coolant pump motor

W

90

Lift servo motor

kw

1.0

Front and rear servo motor

kw

1.0

Hydraulic

system

Hydraulic motor

KW

2.2

Working pressure

MPa

4

Tank capacity

L

100

Maximum flow rate

L/min

20

Working precision

The parallelism

of working surface to base level

mm

300:0.005

Surface roughness

μm

Ra0.32

Weight

Net/Gross

kg

1500/1600

Magnetic chuck size

mm

600×300

Overall dimension(L×W×H)

mm

2800×1600×1800

Package dimension(L×W×H)

μm

2900×1700×2000